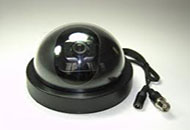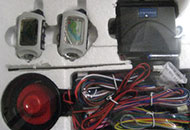 We understand that electronic security is a vital component of any acceptable security solution. Abscissa has maintained its leading position in this dynamic industry by providing state-of-the-art technology building management systems that allow clients to manage their buildings intelligently and economically.We provide the following value added services
Access Control:
A high order access control will minimize security and safety risks. By involvement of Electronics and Systems Design for sensitive events this is achieved.
Vigilance:
Predictive Intelligence can be best activated through vigilance. Generates a proactive culture and enhances security and safety
Traffic Control Management:
Smartly turned out guards specially trained in traffic control duties provide a free flow of vehicles and protect the parked vehicles.
Intelligence Networking:
Sensitive areas are marked and intelligent personnel posted to create a networking, facilitating planning of apt strategies.
Security Design under unrest conditions:
Re-enforcement at key positions for a physiological deterrent and strict implementation of rules and regulations enhances security and safety.
Inventory Control:
Custom design and an articulate inventory control system is effectively implemented.
Police Liaison:
Our police liaison panel gets activated proactively to curb unscrupulous activity derogatory to the companies' interest.
Abscissa offers turnkey solutions for all kinds of electronic security. Access control Systems, video surveillance and fire safety needs of businesses, across all verticals. We are able to provide a comprehensive security package, designed to protect staff, premises and assets.
Highly skilled and well trained project management and execution team
24 hrs manned central monitoring station
Cameras ranging from Analog to IP based
Long Range Cameras available
Night Vision Surveillance Solution
Video servers for long duration storage
Remote video management and storage
Integration with RAID systems for high performance, mega storage
Over 150 different products available to meet all kind of CCTV requirement
Access Control Systems, provide a comprehensive and a complete Integrated Security Management Solution
Expandable from one reader to unlimited readers , unlimited card holders and workstations
Fully networkable to seamlessly connect multiple sites across the globe
Supports different technologies : Magstripe , Wiegand, Biometric, Proximity, & Smart cards.
Seamless integration with CCTV systems
Integration with third party system like time & attendance, payroll , canteen management directional data exchange with ERP via XML interface
BACNET compliant for integration with fire detection and building management system.