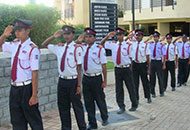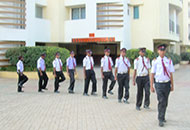 Comprehensive security solution consisting of guarding along with External and Internal Patrolling and setting up of a discreet and un-breachable control stations.It becomes more important that guards be trained to use the equipment effectively, while retaining the welcoming ambience of the hotel.
we have developed a specialized training program which prepares security personnel to deliver on the new challenge facing the Hotel Security.

This solution is supported by a management team dedicated to Hotels business, for excellent operations management and quicker turnaround of customer's concerns. All this has an assurance of a Brand which has been around for a while and where Customer focus, expertise, performance, best people, integrity, teamwork and collaboration are the core values.